Compra
> seleccione el precio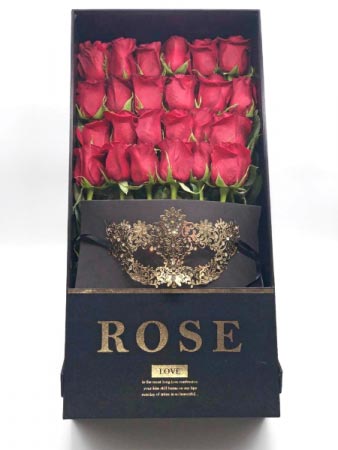 Wear it Tonight
Rose Valentine's standing Box
Descripción del producto
Standing rose box starting with 24 roses, gold mask with crystal accents. Give something totally different and unforgettable with a hidden message.
También te pueden interesar estos arreglos

El arreglo floral será producido lo más cercano posible a la foto. Favor de recordar que nunca dos arreglos serán exactamente idénticos.De ser necesario colores y/o variedad de flores y bases serán sustituidas. Precios y disponibilidad de flores puede varear por temporada.

Nuestro equipo de diseñadores profesionales siempre está dispuesto a discutir cualquier petición de producto o diseño especial. Llámanos al número que aparece arriba y con gusto te ayudaremos en lo que necesites.